One characteristic of Texas is that it is a very windy place. The state's prairie land and flat topography make it easy for constant wind to blow at all times of the year.  But when windstorms beckon, a pleasant breeze might become a threatening, damaging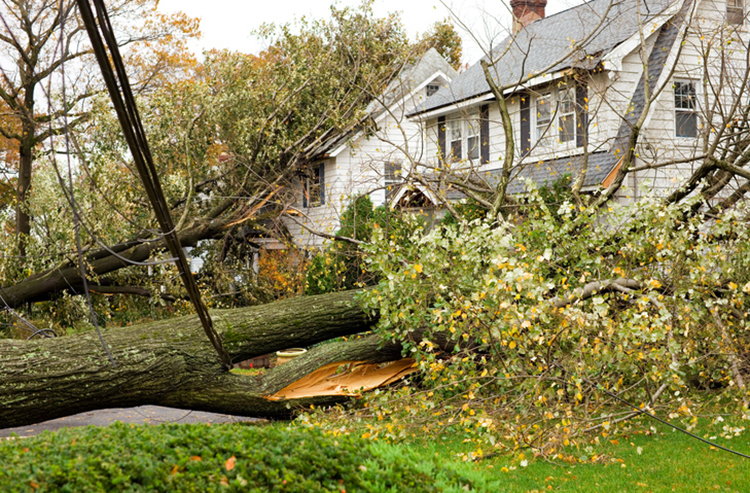 hazard. As wind speeds increase, they begin to threaten even the sturdiest structures, and your home might become a victim. However, if your homeowners policy offers coverage for windstorm damage, then you might have a resource for the damage. 
Understanding Homeowners Insurance and Wind Damage
Homeowners policies cover your house and possessions against damage or loss from unexpected or unavoidable incidents. In most cases, weather damage falls within this definition. Even today, it's still hard to tell exactly when a storm will hit and how bad it will be. Wind is often a hallmark of most severe weather, and it is also one of the most threatening when it reaches high speeds. 
Because there is often little you can do to prevent wind storms, your homeowners policy might offer several benefits for damage:
Structure damage will pay you to repair your home
Detached structure insurance covers damage to outbuildings like detached garages or sheds
Possessions coverage pays for damage caused to your belongings
Loss of use insurance can help you afford living expenses in case damage to your home forces you to live elsewhere
Yet, your policy will include limitations for the types of damage it will cover, and how much it will pay for damage. So, you should examine your policy to make sure it explicitly covers damage from wind.
Windstorm Coverage Limitations
Never assume that your homeowners policy covers wind damage. Instead, review it in case of exclusions:
Some policies only cover a named list of weather events. So, if windstorms are not listed among covered hazards, the policy won't cover the damage.
In areas prone to certain weather—the hurricane-prone Gulf Coast, for example—some policies won't automatically cover wind damage. To get coverage, you might have to buy a special windstorm endorsement for your policy.
Most policies limit how long a customer has to file a claim for wind damage. For example, you might need to file the claim within 90 days of the damage.
Some insurers might refuse to cover damage if neglect exacerbated the damage. For example, a clearly neglected roof might have no coverage even though wind damage occurred.
Many policies won't cover wind damage to foliage or landscaping. Wind damage is normal for these outdoor items.
To securely insure your property against wind damage, talk to your insurance agent. They can help you understand what types of wind damage your policy will cover.