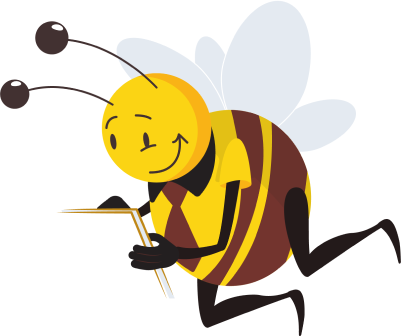 Auto Insurance Information
Car Insurance in El Paso TX
In El Paso, TX, with its varied road conditions and traffic flow, securing the right car insurance el paso tx isn't just about legalities—it's a practical choice for thorough protection. BundleBee Agency, with its deep expertise in auto insurance el paso, offers more than just policies; we provide tailored solutions. The intricacies of car insurance can be multifaceted, but with our seasoned insights and commitment to El Paso's community, you're equipped with robust coverage that aligns with both your driving habits and the city's unique challenges.
Why Choose Bundle Bee for Car Insurance in El Paso, TX
El Paso, known for its rich cultural tapestry and scenic desert landscapes, presents unique driving experiences. BundleBee, with its expertise in vehicle coverage in El Paso, stands out for several reasons:
Local Expertise:

We're not just any

auto insurance agency

; we're your neighbors. We understand El Paso's unique driving conditions and the challenges its drivers face.

Tailored Solutions:

With the diverse range of vehicles on El Paso's roads, from family SUVs to sleek convertibles, we offer

car insurance policies

tailored to every individual's needs.

Trust and Reliability:

As a part of the El Paso community, our reputation is built on trust. We're committed to offering transparent and reliable

car insurance solutions

.
Contact Bundle Bee today and get a free quote
Comprehensive Auto Insurance Coverage in El Paso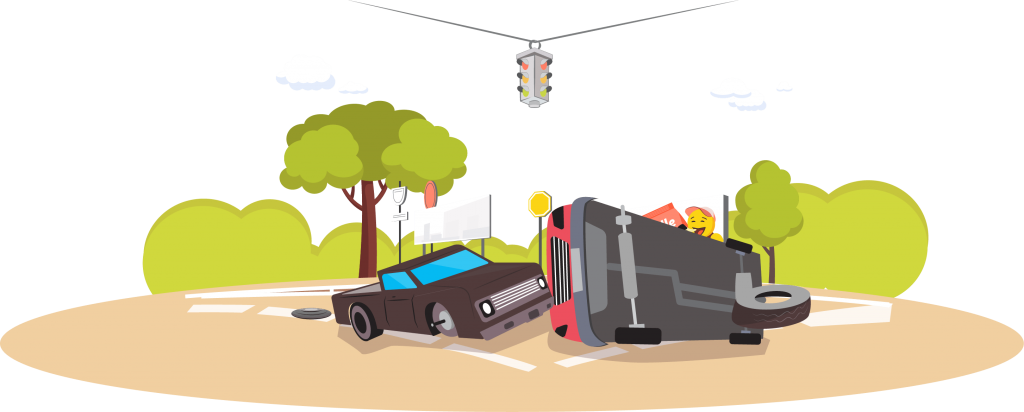 Navigating the maze of car insurance in El Paso, TX can be overwhelming. At BundleBee, we simplify it for you. Here's a snapshot of the coverages we offer:
Liability Insurance:

An essential coverage that takes care of damages you might cause to others. It encompasses:

Bodily Injury Liability:

Addresses medical expenses for injuries you might cause to others in an accident.

Property Damage Liability:

Takes care of damages to someone else's property, typically their vehicle.

Protection for Your Vehicle:

Collision Insurance:

From minor mishaps to significant accidents, this coverage looks after damages to your vehicle due to a collision.

Comprehensive Insurance:

El Paso's unique environment, from unexpected sandstorms to the occasional hail, can pose challenges. This coverage protects your vehicle from non-collision damages.

Personal Protection:

Medical Payments (MedPay) Insurance:

Accidents can lead to unforeseen medical bills. MedPay ensures you and your passengers are taken care of.

Uninsured/Underinsured Motorist Insurance:

Protects you against damages caused by drivers who might not have adequate

auto insurance in El Paso

.

Additional Coverage Options:

We understand that every driver in El Paso has unique needs. We offer additional coverages like:

Roadside Assistance:

For those unexpected moments, from a flat tire to a drained battery.

Rental Car Reimbursement:

Ensures you're not without a vehicle if yours is in the shop due to a covered accident.

Custom Parts Coverage:

For those who've personalized their vehicles, ensuring your custom additions are covered.

Replacement Cost Vehicle Coverage:

Ensures you get the current value of a brand-new car of the same make and model in case of a total loss.
Who Has the Cheapest Car Insurance in Texas?
Finding affordable car insurance is a priority for many Texas residents. While BundleBee offers competitive rates tailored to the needs of El Paso drivers, it's always a good idea to stay informed about the broader market landscape. Let's take a look at the current standings for the cheapest car insurance in Texas:
Cheapest Car Insurance in Texas (October 2023)
| | | | | |
| --- | --- | --- | --- | --- |
| Source | Cheapest Insurer | Average Annual Rate | Average Monthly Rate | Rate for Minimum Liability Coverage |
| NerdWallet | Texas Farm Bureau | $863 | $70 | $339 |
| ValuePenguin | Texas Farm Bureau | $863 | $70 | $339 |
| Money Geek | Texas Farm Bureau | $863 | $70 | $339 |
| WalletHub | Texas Farm Bureau | $863 | $70 | $339 |
According to the table, Texas Farm Bureau consistently emerges as the most affordable option across multiple sources. However, it's essential to remember that car insurance rates can fluctuate based on various factors, including age, driving history, credit score, and even your specific location within Texas. As always, we recommend El Paso residents to compare quotes and shop around to ensure they're getting the best value for their needs.
Tailored Auto Insurance for El Paso Drivers
Navigating the car insurance landscape in Texas can be challenging, especially with average rates hovering around $565 annually for minimum coverage and $2,019 for full coverage as of October 2023. In El Paso, these figures can sometimes be influenced by unique local factors. At BundleBee, our primary mission is to secure the most favorable rates for our clients. Leveraging our deep knowledge of the El Paso insurance market and our commitment to promoting safe driving, we meticulously analyze various policies to ensure our clients receive the best value. With BundleBee, you're not just getting car insurance; you're getting a partner dedicated to maximizing your savings without compromising on coverage.
How Can I Lower My Car Insurance in Texas?
El Paso car owners often face the challenge of high car insurance rates. However, there's good news! There are several strategies you can employ to potentially reduce your car insurance premiums in El Paso, TX and the broader Texas region:
Shop Around:

Just as you'd compare prices for any significant purchase, it's essential to compare rates from different insurance providers. Online comparison tools can be handy, but working with agencies like BundleBee can give you a more personalized touch.

Increase Your Deductible:

By opting for a higher deductible, you might see a decrease in your monthly premiums. However, remember that this means you'll be paying more out-of-pocket should an accident occur.

Inquire About Discounts:

At BundleBee, we value our customers and offer various discounts. Whether it's for safe driving, academic achievements, or bundling multiple policies, always ask about potential savings.

Boost Your Credit Score:

A higher credit score can often lead to better insurance rates. Regularly check your credit report, pay your bills on time, and manage your credit responsibly.

Prioritize Safe Driving:

El Paso's roads can be bustling, but safe driving should always be a priority. Avoiding traffic violations and maintaining a clean driving record can lead to more favorable insurance rates.

Re-evaluate Your Vehicle Choice:

If you're considering a new car, it might be worth looking into models known for lower insurance costs. Some vehicles, due to safety features or other factors, tend to attract lower premiums.
By implementing these strategies, not only can you potentially lower your car insurance rates in El Paso, TX, but you can also drive with the peace of mind knowing you're getting the best value for your money.
Q: How does BundleBee determine its car insurance rates in El Paso, TX?

A:

We consider various factors, including your driving record, vehicle type, and coverage needs. But unlike many insurers, we prioritize safe driving habits, ensuring fair rates for responsible drivers.

Q: What if I'm involved in an accident with an uninsured driver in El Paso?

A:

Our Uninsured/Underinsured Motorist Insurance has got you covered. It's designed to protect you against damages caused by drivers without adequate insurance.

Q: Can I customize my auto insurance policy with BundleBee?

A:

Absolutely! We understand that every driver has unique needs. From Roadside Assistance to Custom Parts Coverage, we offer a range of additional coverages to tailor your policy.

Q: How can I prove my insurance coverage during traffic stops or accidents in El Paso?

A:

Texas accepts insurance evidence presented on a cell phone. With BundleBee, accessing and presenting your insurance details is seamless and hassle-free.
Get a Quote: Ready to experience the Bundle Bee difference? Getting a quote for car insurance in El Paso, TX has never been easier. Simply reach out to us, and our team will guide you through a tailored process, ensuring you get a policy that's just right for you.
Summary Cheapest car insurance in El Paso, Texas. This comprehensive guide explores the cheapest insurance providers, factors affecting insurance rates,…