You know that home insurance protects you from loss of the physical structure of your house. In addition to this, it can provide you with protection for the contents within your home. But, what about all of the items you keep outside? This may include that beautiful fountain you invested in or your barbeque set. Oftentimes, people don't know that these items may be protected just like traditional contents within your home. There are some things you need to know about this type of coverage, though.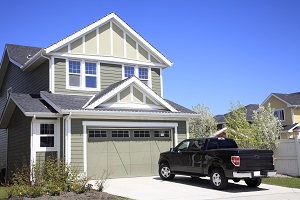 What's Covered?
The assets located on your property are covered by your home insurance. It's important to keep in mind that the coverage is specific. For example, it may not cover your lawn ornaments if they are damaged because of poor maintenance or they've fallen over. However, it will most likely cover them, in most cases, for theft or damage from a storm.
Your property is covered against theft and numerous other types of losses, no matter where items are located. However, the coverage applies only to the type of coverage listed on your policy. Exclusions may apply.
Check Your Coverage Limits and Exclusions
It's a good idea for you to check the details of your home insurance plan. In nearly all cases, your policy will list a specific dollar level of coverage per item or overall. If your valuable item is worth more than this limit, it is important to obtain additional coverage or a floater policy to cover that value. This extends your protection for those items.
You'll also want to look at your policy for exclusions. These are specific types of risks that your policy does not cover. You'll find these listed specifically on your policy. Ensure that the types of outdoor property you have are covered by the policy.
Home insurance is designed to cover your assets. Be sure that the amount and type of coverage is specific enough to meet your needs, though. If your current policy is not enough to provide your home with the level of coverage you need, it may be time to consider a new policy that does offer extensive coverage.
Get the coverage you need. Call BundleBee Insurance Agency at 888-905-2039 for more information on El Paso home insurance.