Owning a home is a huge investment and can be expensive. Homeowners insurance rates can crawl up without notice until you're hit with a bill that's way over what you originally expected. Thankfully, there are ways to pay less for your homeowners' insurance.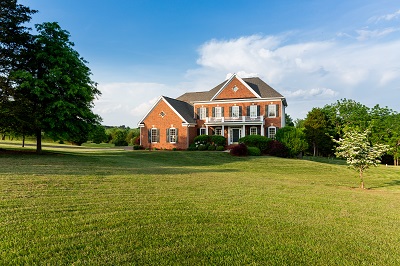 Build Your Credit
Homeowners with high credit tend to have lower insurance rates, as they're seen as responsible and trustworthy. You can build credit through paying off bills and credit cards.
Hunt for Discounts
There are plenty of discounts available for homeowners, but not many people are aware they exist. Speak to your insurance agent if you qualify for these discounts.
Bundling. Having your home and auto insurance with the same insurance company can lower your insurance rates. Insurance companies want to keep you and they're less likely to drop one policy if you bundle with them.
Loyalty Discount. An insurance company may reward you for staying with them for a certain amount of time by providing a loyalty discount.
Mature Homeowners Discount. Older and retired homeowners can qualify for a mature homeowners discount.
New Home Discounts. New homes are typically up to date and strong against weather as opposed to older homes.
Non-Smoker Discount. Smoking is seen as a high risk both because of the smoke and the fire involved. Non-smokers may qualify for a discount or otherwise have lower homeowners' insurance rates than smokers.
Protecting Your Home
Insurance companies reward homeowners for taking measures to protect their home. This lowers the chance that you may have to file a claim, which can lower your homeowners' insurance rate. Consider adding protection to your home such as:
Burglar Alarm
Fire Alarm
Fire or Hail-Resistant Roof
Lifestyle
Certain lifestyle choices can lower you homeowners' insurance rates. Along with not smoking, these lifestyle or location choices make the insurance company view you and your home as less of a risk. This includes:
Living in a gated community
Updating your home
Not filing a claim for a certain amount of time
Being married or widowed
Having an HOA (homeowner's association)
Insurance companies consider the likelihood that you'll have to file a claim and factor that into your homeowners' insurance rate. If your homeowners' insurance rate is high, shop around and ask about discounts. The chances are that you qualify for discounts that you haven't been informed about. Talk to your insurance agent today at 915-591-0075 about lowering your homeowners' insurance rate.