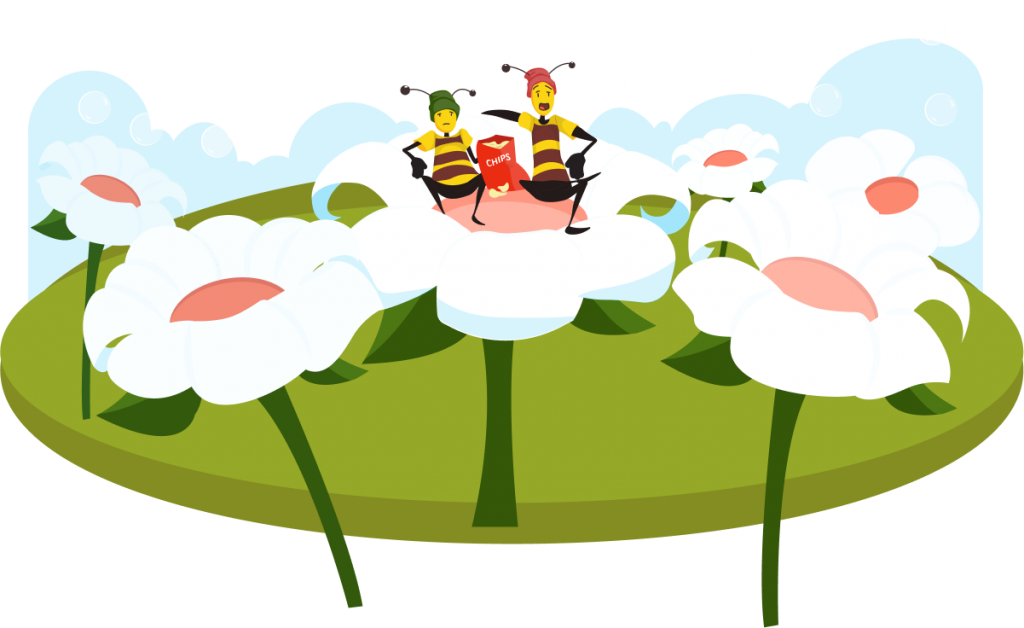 Customer Ratings & Reviews for BundleBee Insurance Agency, LLC
We'd love to hear from you! Submit a review using any one of the methods below:
Great service
Sylvia Padilla
What an amazing group!! These people took the time to get to know me! This the new concept of insurance.
Richard Boggs
Great service!!! Phillip your the man!!! Thanks for a great service
Ricardo Martinez
Excellent service! ??
The Bundle Bee Insurance staff is always eager and ready to help! ??
Karla Rayos
Phillip was very helpful finding me an affordable insurance company. He helped explain all the coverage and deductibles in an simple manner and I would recommend him for anyone trying to save in their home insurance, great customer service!
Zhi Fraga
The customer service was great! Phillip helped me and went above and beyond all my expectations!! Really great agency with great agents!

Vanessa Becerra
I Had such a great experience at BundleBee Insurance! For a long time I've had a lot of problems with Insurance companies given me the run around making me jump through hoops just to get a quote for home and auto insurance.They really don't care about you they simple pan you off as being just another policy number.Well I'm here to tell you that BundleBee Insurance is different. They take u step by step with the process and compare almost all insurances to get you the absolutely best price and the best coverage for you.Jacqueline Alvarez was my agent and she went through the process with me step by step given me the best coverage possible on my new home and car Insurance. She was amazing and her customer service made me feel welcome and more important I felt like I was being taking care of and that's something you don't find anymore. I highly recommend Bundlebee Insurance and look forward to calling Jacqueline again once I need they're devices again.
Rob Alvarez
First time buying a home, and Mr. Phillip made the process, to understand things, very simple. 10/10 recommend, he knows what hes doing! Glad i went with him ??
Karla Alvarez
Phillip helped my family and I so much! He gave us all the information we needed and had so much patience during the process of getting insurance! I recommend him to anyone!
Luisa Trejo
This woman owned and family owned business has the best customer service! Victoria was so helpful, funny and made the experience a breeze! Highly recommend them!
Chantel Loera
Phillip Frutig was super helpful, quick, and efficient with helping me find very affordable home and auto insurance.
Raychel Favela
Jacqui Alvarez has been such a pleasure to work with. She explains everything, every detail and doesn't leave anything out. She is honest and has worked for us to get us the best deal possible! Literally so thankful for her and this company!
Leah Munoz
I was so happy and proud of the services that I was given by my insurance agent Jackie. She was so professional and did not stop until she found the insurance that was just right for my home.

I highly recommend this type of service to all my friends and family!

Not to mention the savings from my prior policy !
Once again a Big Thank you!!!!!!
Eva Alvarez
Jackie got the quote for my house immediately, got me the best price and explained thoroughly exactly what is covered. Excellent service and high quality insurance!!! Everyone at BundleBee is AWESOME!!! I highly recommend them to everyone!
Lorena Ordonez
I had a great experience with Jacqui, she was always ready to answer my question and concerns. She was always available to me, and always followed up. Thank you Bumble Bee Insurance for have such great staff always willing to help their clients
Jacob Lopez
The hospitality at this place is great! I was helped by Phillip and man does he know his stuff. He helped me save a ton on my auto insurance and explained in an understandable way. Will be doing business here for a long time
Nathan De La Cruz
Jacqui provided me with excellent service. She rushed the process and was able to handle the discrepancy of having two policies. She handled all of my issues fast and with proficiency. She was always very friendly. She even took the time out to talk to me while she was attending a family members funeral, even after I insisted on her spending time with her family and getting back in touch when she was able to. I would recommend her to anybody that would need assistance.
Michael Gonzalez
Thank you too Jacqueline for providing excellent and timely customer service at the best price! She answered all our questions and made sure we were comfortable with the process. Thank you!!
Adrian Barragan
Oscar and Loretta have provided our business with commercial insurance for years. They are very trustworthy and wholeheartedly recommend them.
JR Rivas
Super satisfied with Jacqueline Alvarez's services. She was very professional and provided great customer service! Ms. Alvarez also made sure I understood everything that my insurance covered as I am a first home time buyer. Highly recommend her for all your insurance needs! Super smooth process.

Thank you Jacqueline!
Arisbet Jaquez
BundleBee Agency is A-M-A-Z-I-N-G!!! I have been a loyal USAA customer for years and my agent Jacqui saved me over $300 a month! And she gave me more coverage than I had with USAA. They have gained my trust and changed my mind about any other agency out there. Highly recommended!

Michelle Gonzalez, El Paso, TX
The BundleBee Insurance Agency provides excellent, customer-based service. The entire team is focused and dedicated to making the entire experience as simple as possible. Our wonderful agent Jacqui helped us with our policy and had us set up right away. We highly recommend this agency to anyone looking for personal or business insurance.

Ray M, El Paso, TX
BundleBee Agency is a great agency for assisting in pricing the best insurance rate for your budget. They were professional and attentive with questions as needed. They were efficient in responding to emails or calls. It has been a great experience with Loretta and Jacqueline. I appreciate their support through this process they made it easy. Thank you Jacqueline You Rock!

Monica Diaz, El Monte, Ca, AL
No matter the product, service IS everything. I cannot say enough about BundleBee Insurance Agency. We all know insurance can be complicated, difficult navigating, and plain tricky. BundleBee eliminates all of that. Victoria, Phillip, and their leader, the Rock Star Loretta, are proven experts and they work to eliminate the stress, worry, and anxiety of purchasing insurance. We are pleased to tell all we know about these hard working people who are making lives better. It's all about Quality of Life. The power team at BundleBee provide just that: peace of mind, and quality of living. We are thrilled. Thank you Victoria, Phillip, Loretta and the entire team. IE

IE, El Paso, , TX
Phillip helped me in saving money for my home and auto insurance. He is very quick at getting back to you and great at answering all your questions. I would highly recommend if you are looking to save lots of money!

Joana C., El paso, TX
Phillip saved me so much money for both my home and auto. I did not know how many options there were until now! He explained everything and made me feel very comfortable during the whole process.

Arlette Contreras, El Paso, TX
The best insurance agency I have ever used! Jacqui was so nice and was able to find me home and auto insurance that day, plus she saved me $$$ It was so cool to see how she shopped my policy around with different companies to get me the best price without losing out on coverage!

Liz, El Paso, TX